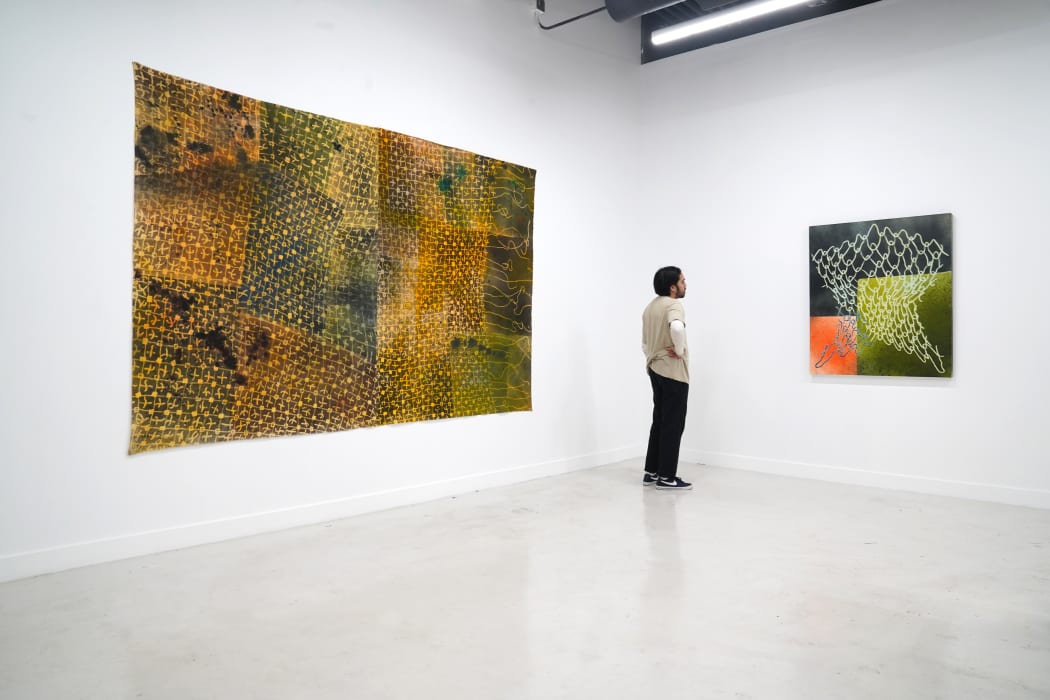 We had a wonderful Opening Reception for our new group exhibition "People, Places, Things" at our Los Angeles gallery. It was an amazing evening filled with art and conversation among emerging artists from the Bay Area and Los Angeles. We want to thank everyone who came out to show their support!
For "People, Places, Things" we were delighted to have five talented up-and-coming artists showcasing their work: Brea Weinreb, Landon Pointer, Josh Cloud, Morgan Corbitt and Michael Diamond. Each artist used different mediums to express their interpretation of the theme in unique ways that captivated viewers as they walked through the gallery space. The atmosphere was alive with creative energy as people discussed pieces and shared ideas about what each work meant to them personally.
"People, Places, Things" will be on view until January 28th during our regular gallery hours.
To learn more about the exhibition or view a digital catalog of available works, please email info@goodmothergallery.com
Check out photos from the openening reception by Emilie Terese below.