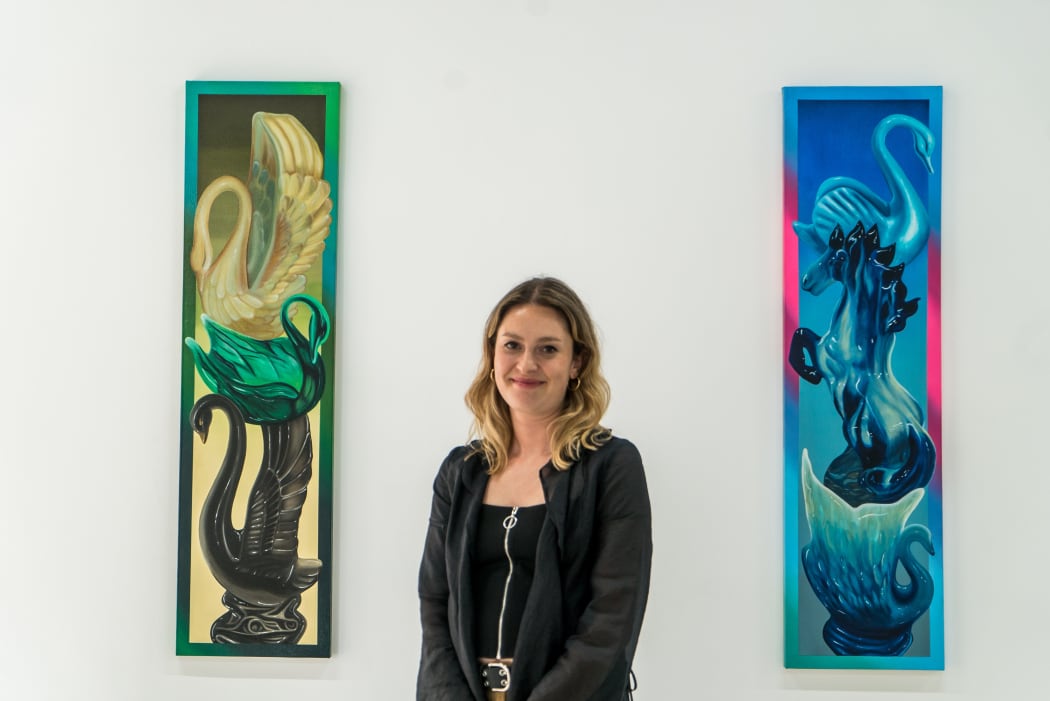 This months collection is curated by Vanessa Indies, Director of Good Mother Gallery Los Angeles. Each piece was picked to present a series of works under $3,000.
Vanessa's favorite works from this collection include 2 swan works by Sao Paulo based artist Douglas de Souza. De Souza's works explore themes of masculinity and femininity from a queer lense. I'm obsessed with swans and Douglas' glass-like paintings remind me of my childhood home, where there was always a collection of glass/crystal and porcelain animal figurines.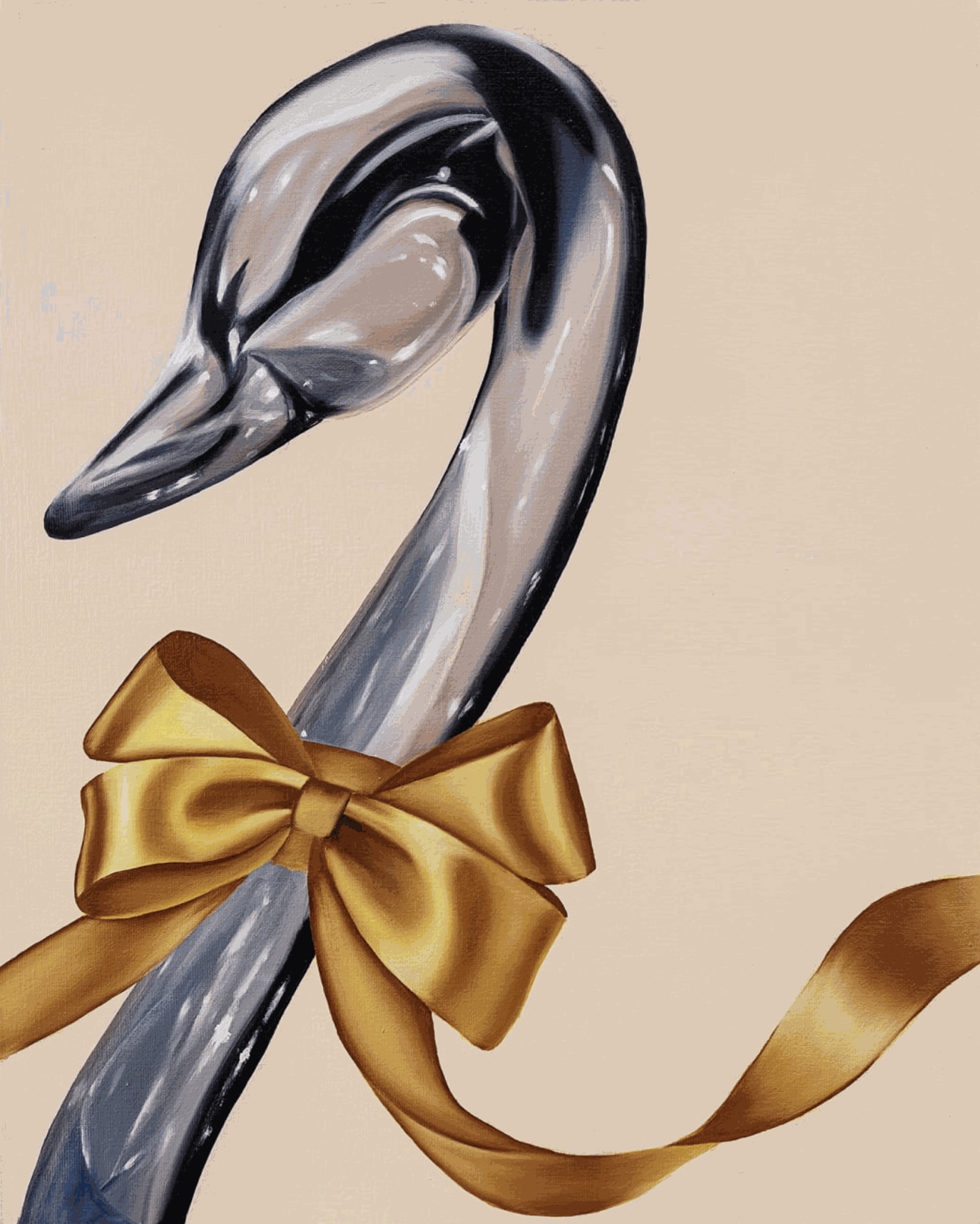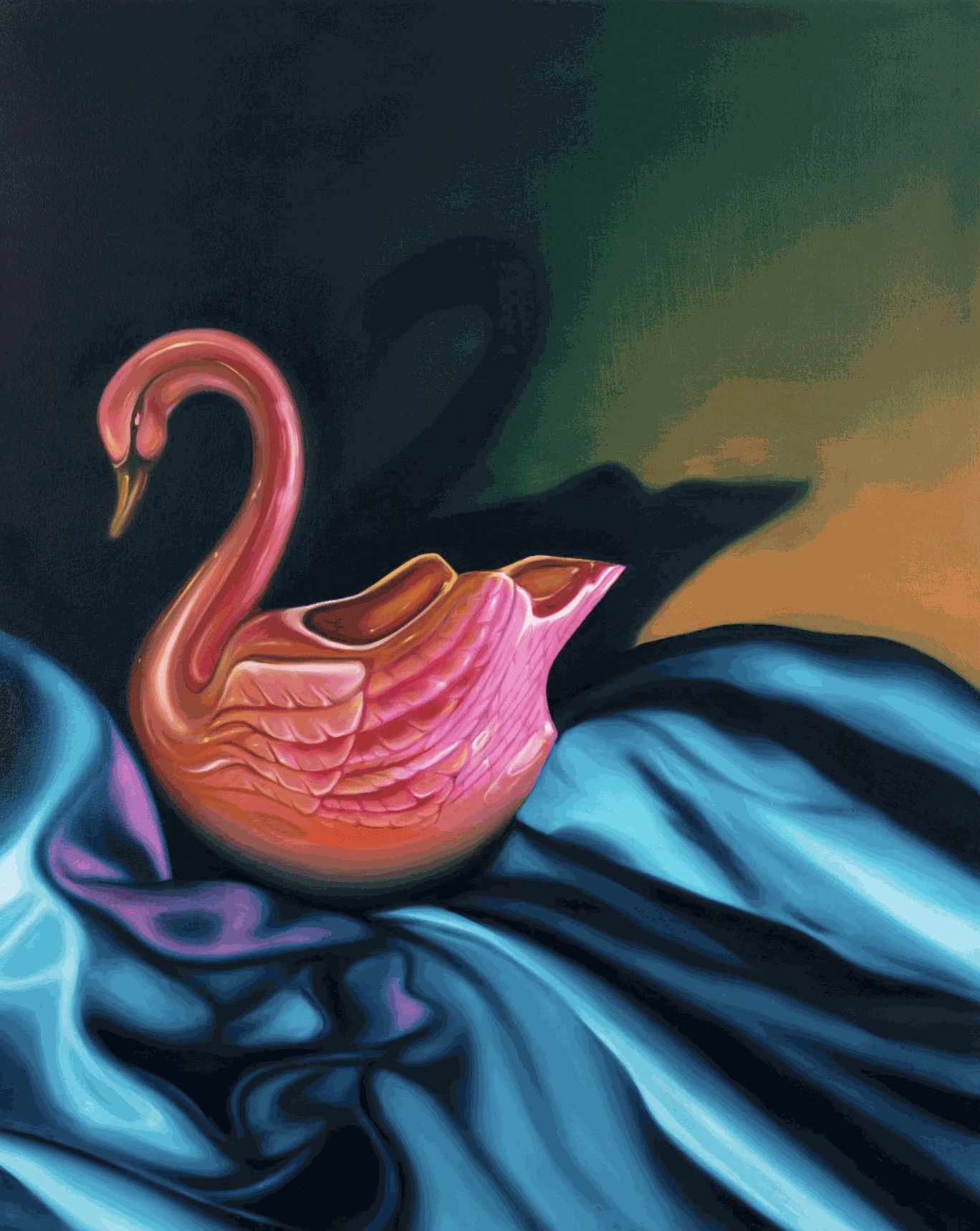 View Douglas de Souza's work here.
A framed Archival inkjet print by Los Angeles-based artist Eddie Salinas. One of my favorite movies of course is Chainsaw Massacre and I thought it was perfect that Eddie was able to such a sight on the side of the road while traveling. Eddie's work definitely brings a sense of nostalgia for long roadtrips where you end up seeing the strangest things.
View Eddie Salina's work here.
Eli Kauffman's beautiful pink monochramitc painting captures small moments from their youth. Eli is based in Providence, Rhode Island where they explore inter[ersonal relationshops, sources through a combination of photos and film stills. The reference imagery highlights the disparity between person experiences of friends, family and coming of age TV that the artist gew up on.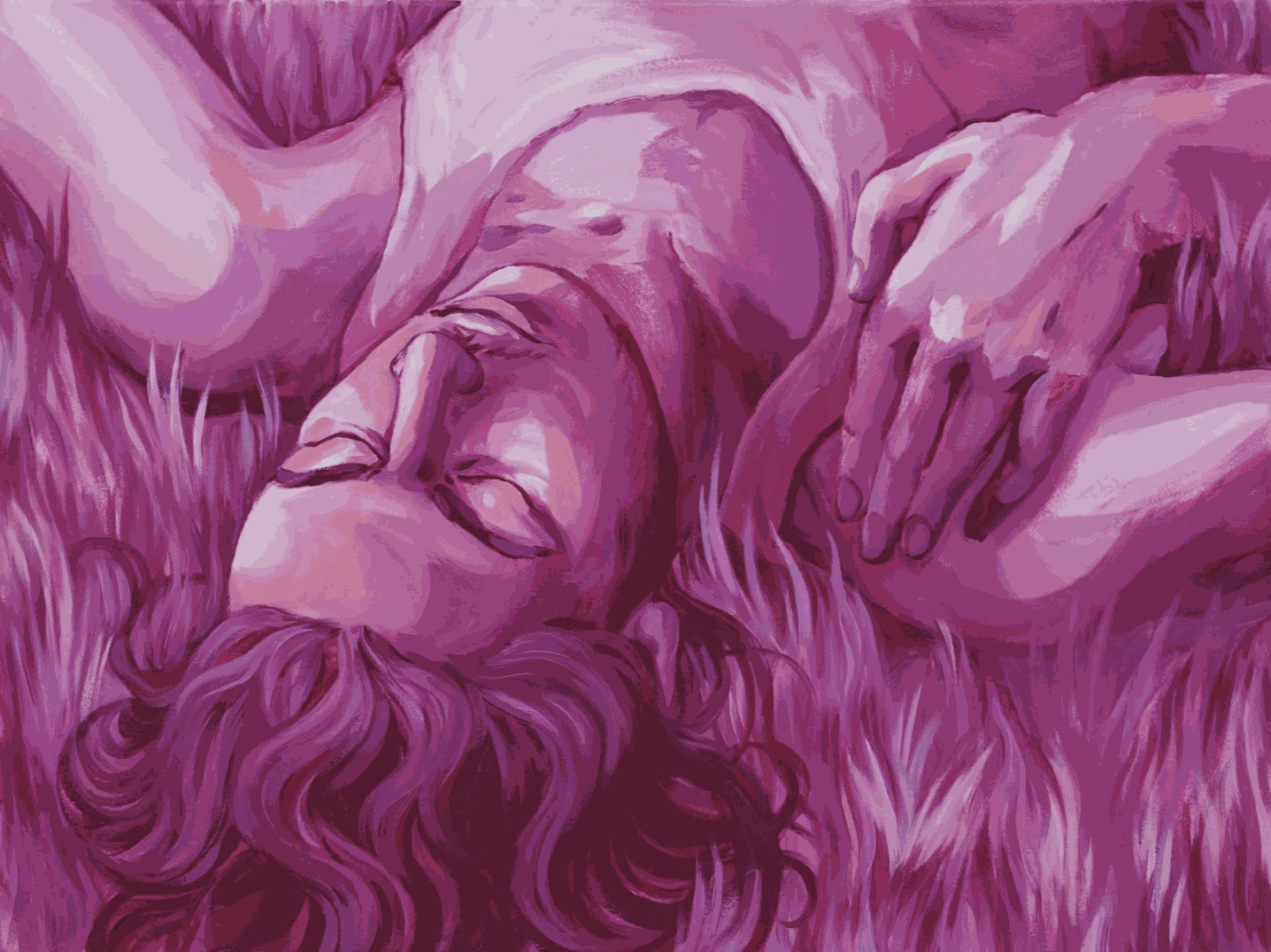 View available work by Eli here.
Aaron Jupin is a Los Angeles-based artist who works with airbrush. His technique of masking the canvas and creating such rendered imagery with an airbrush is always so impressive to me. The imagery is almost hallucinatory, giving a sense of immense power through its symbology.
View available works by Aaron here.
Mikol Brinkman's 'Mud Flap' pieces definitely bring on a sense of Nostalgia for me. These images were strewn about my childhood as bumper stickers and on tracksuits. The large matting in the frame gives a sense of zooming in, creating a small moment with such a prevelant logo.
View available works by Mikol here.
I've admired the work of Luke Van H for years, mesmerized by his perfectly rendered airbrush imagery. The Toronto based aritst has crafted a unique visual vocabulary pf garden imagery to explore the idea of a virtual garden- a place where anything can happen.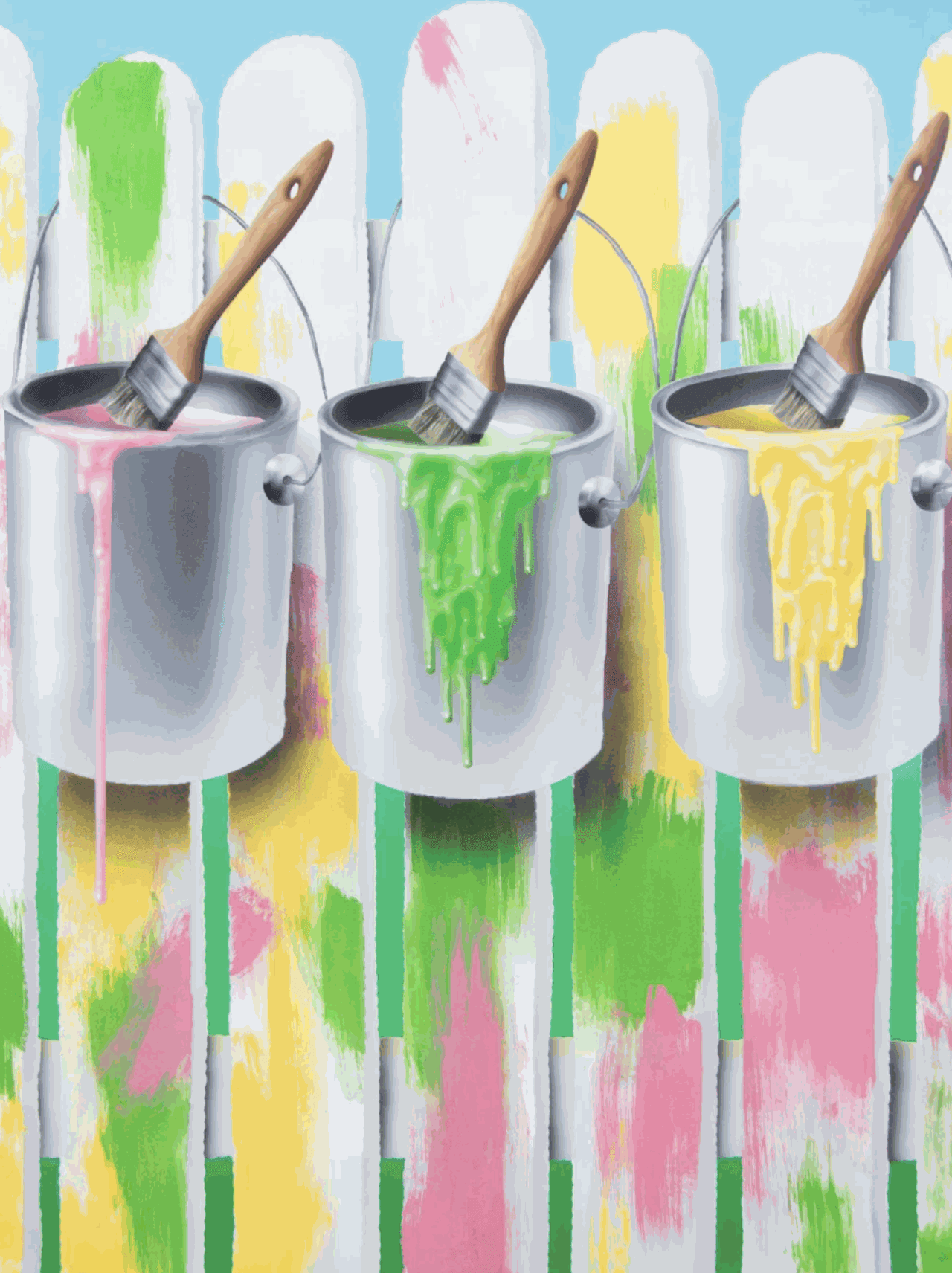 View available works by Luke here.
Dylan Robert's who's based out of Los Angeles creates work dense in visuals, contructing detailed environments. Caught between analog and digital, relatable and obscure, Robert's work occupies a place of transience. The artist composes each piece by referencing a variety of common graphics found across cellphone photography, Google Earth shots and internet graphics.
View available works by Dylan here.
Sean Hamilton - a reocurring favorite artist of mine from Seattle, creates work fueled by nostalgia. This work in particular was from an exhibition titled 'Idaho' after where the artist grew up in Priest River. This piece in particular reminds me of late summer nights, driving on empty rural roads and making eye contact with the occasional night animal.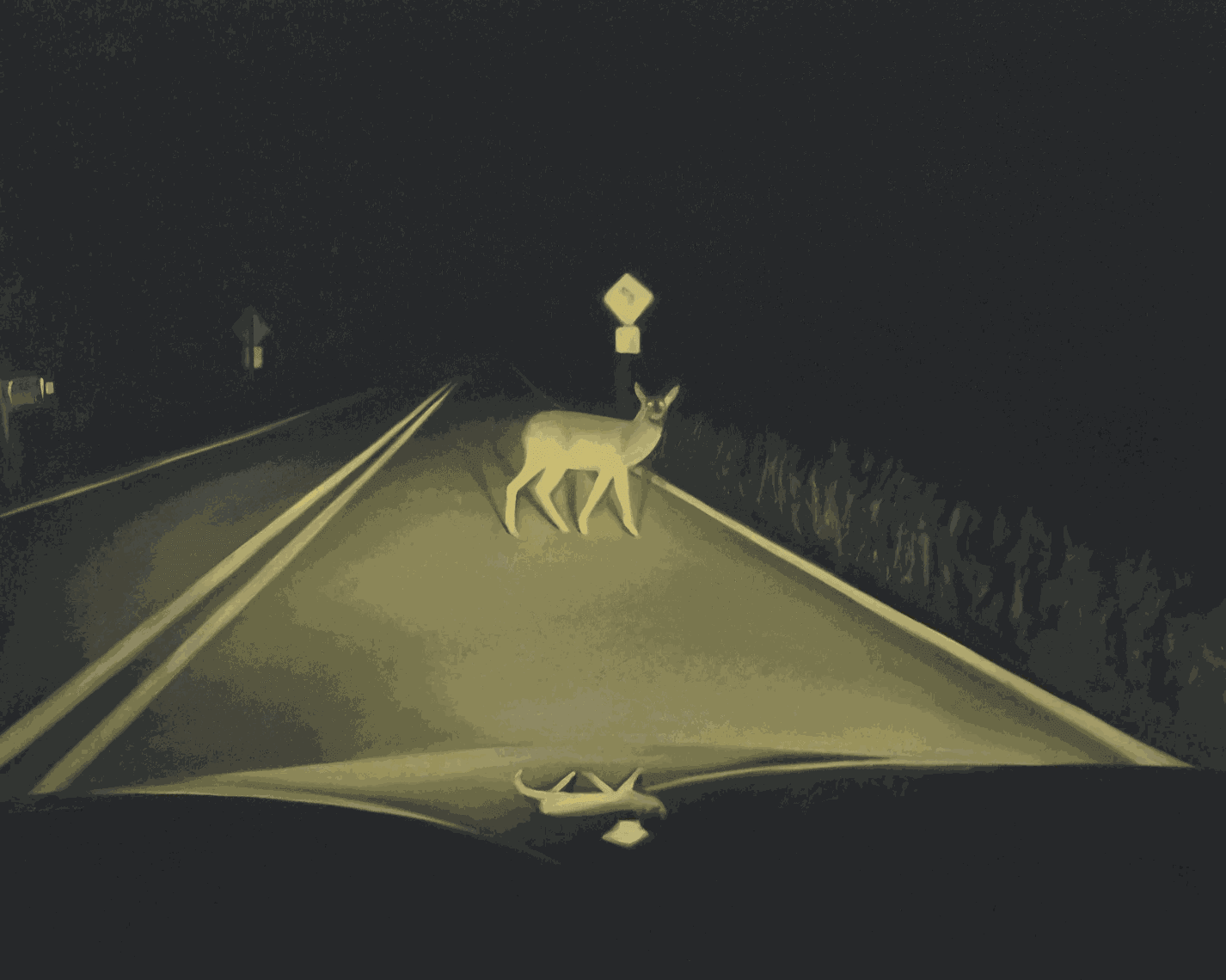 View available works by Sean here.
Neal Vandenbergh is a Chicago based artist who's work is all created with graphite and colored pencil. The imagery behind his pieces are always whimsical to me, creating a sense of magic and wonder. Neal collages imagery of faces, hands and animals along with textured background such as curtains. These monochromatic works give such a warm and powerful feeling that I can't take my eyes off of!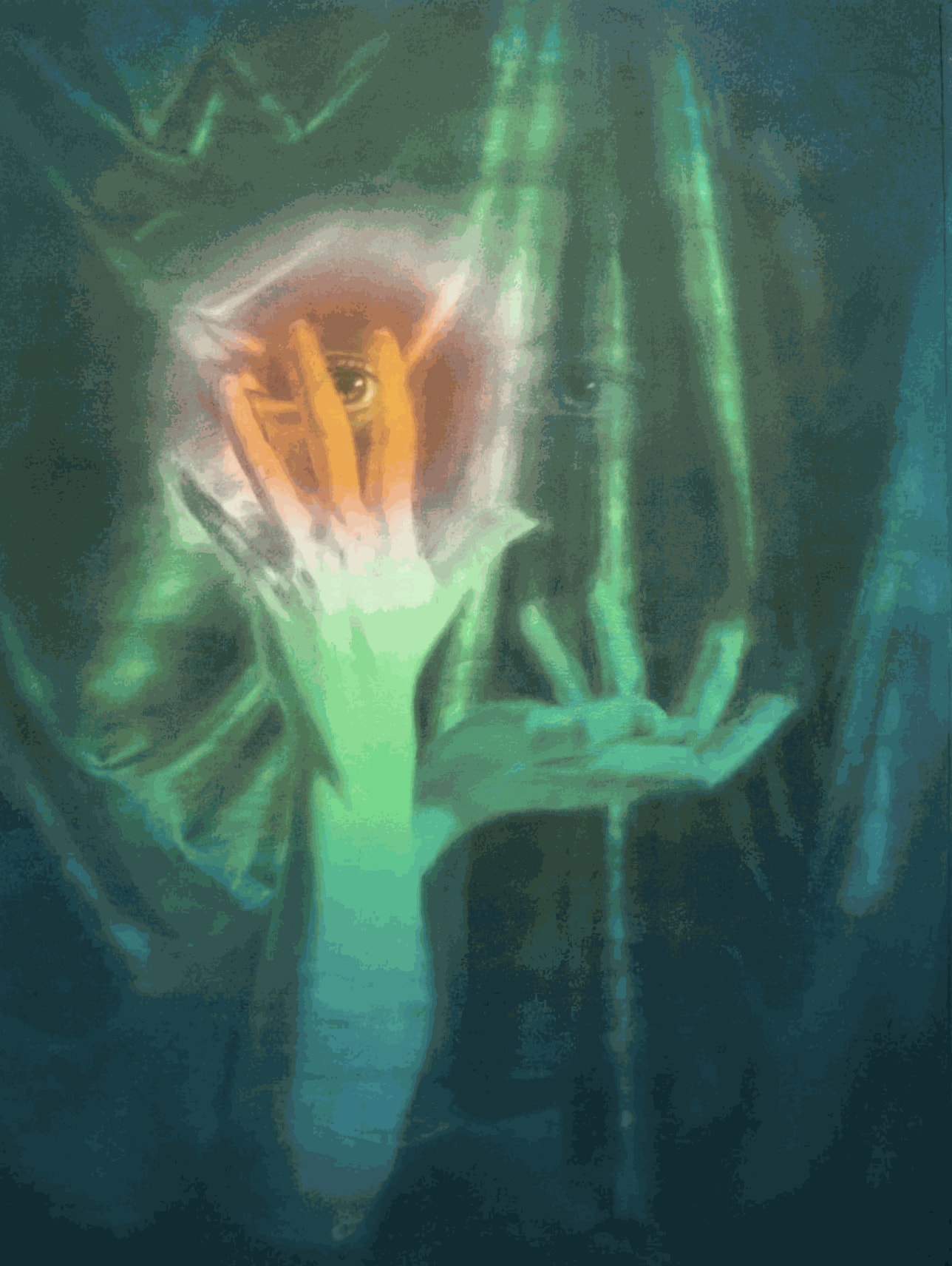 View available works by Neal here.