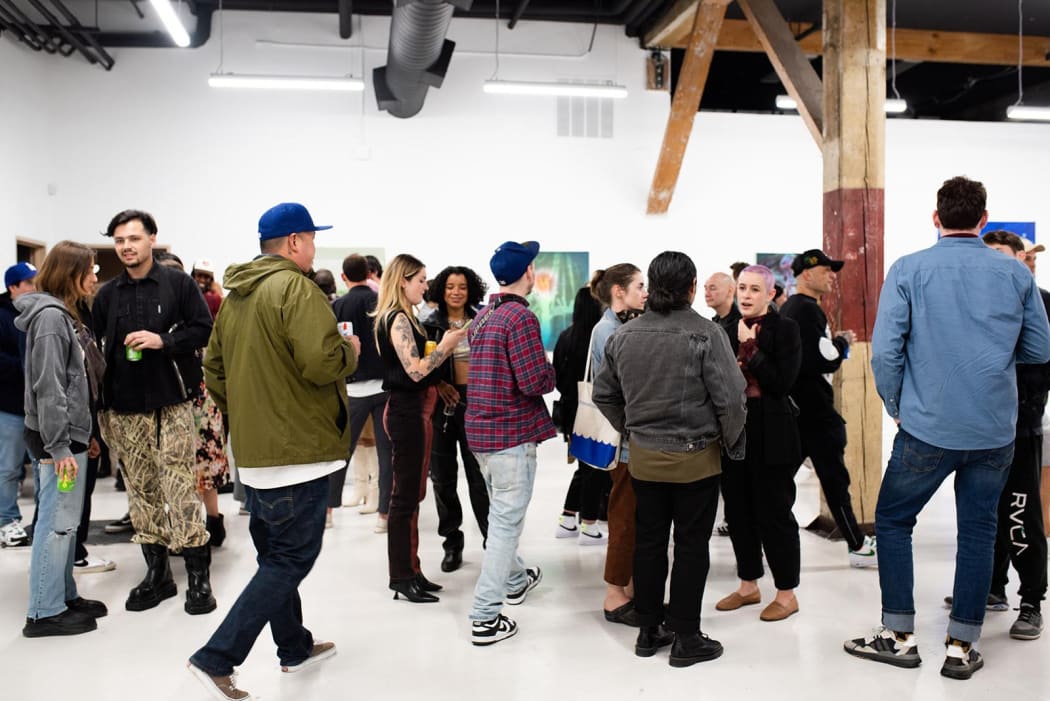 Good Mother Gallery would like to thank you all for joining us last Saturday night at the opening reception of 'Tinted Love', our monochromatic themed exhibition featuring 10 emerging artists. It was a truly beautiful evening, filled with inspiring artwork and meaningful conversations.
As we welcomed guests into the gallery, they were immediately greeted by an array of stunning pieces in various explorations of color. But perhaps most impressive was the way these pieces fit together as one large installation, creating a mesmerizing cacophony of color and texture that had people captivated from start to finish.
The atmosphere throughout the night was absolutely electric—filled with laughter and joy as guests explored each piece individually. Overall it was an incredible success! We'd like to express our sincerest gratitude once again for everyone who came out last week; whether you're one of our featured artists or simply someone who loves great art—we hope you left feeling inspired by what you saw inside Good Mother Gallery this week!
Tinted Love will be on view through February 24th during regular gallery hours. Wednesday-Saturday 11am-6pm
1212 S. Santa Fe Ave. Los Angeles, California (Arts District of Downtown Los Angeles)
For more information about the exhibition or to view a digital catalog of available works, please email info@goodmothergallery.com
Check out photos from the opening reception taken by Emilie Terese