Good Mother Gallery is pleased to present 'Farther Figures' a retrospective on the life's work of William Moriarty. Featuring a floor-to-ceiling collection of large scale paintings created over the last 60 years.
William Mortiarty's artistic journey began on the knee of his older brother Tom in 1963. Tom taught him the basics of oil painting, and at that time he was 8 years old while his brother was 19 and a student at The School for the VIsual Arts in New York. Tom remained William's most influencial teach, artistic guide and inspiration until his death in 2022. Due to the passion instilled by his older brother, Moriarty continued his pursiot of art. In his junior year of High School he attended the Chrysler Museum School, studying painting with Wally Dryer and sculpture with Richard Levine.
Moriarty went on to attend the Maryland Institute College of Art where he learned painting and drawing with Alberto Sangiamo, Raoul Middleman and Barry Name. His classmates included Jeff Koons, Donald Bachelor, Stephen Parlato, Scott Kessler and Bonnie Bonnelle. At MICA he minored in poetry and studied with poets Joe Cardarelli and David Franks, who both remained his mentors until their deaths. During that time, he studied informally with Anselm Hollo, Andrei Codrescu and Alan Ginsberg through his friendship with oe Cardarelli.
After graduating from MICA, Moriarty worked as a muralist for The Beautiful Walls for America Program, painting murals with some of the worlds best artists. When the program ended, he became an indoor billboard painter for an advertising firm, painting large ads for cigarettes & alcohol brands.
In 1983 Moriarty was awarded the grand prize for painting at Artscape, the largest outdoor arts festival in the United States. Int eh same year Moriarty was featured in the exhibition "Emerging American Artists" at the New Museum and was named 'Artist to Watch' in 1984.
In 187 the artist moved to Berkeley, California to work as a scenery artist at a local theater. He has lived and painted quietly in Berkley ever since.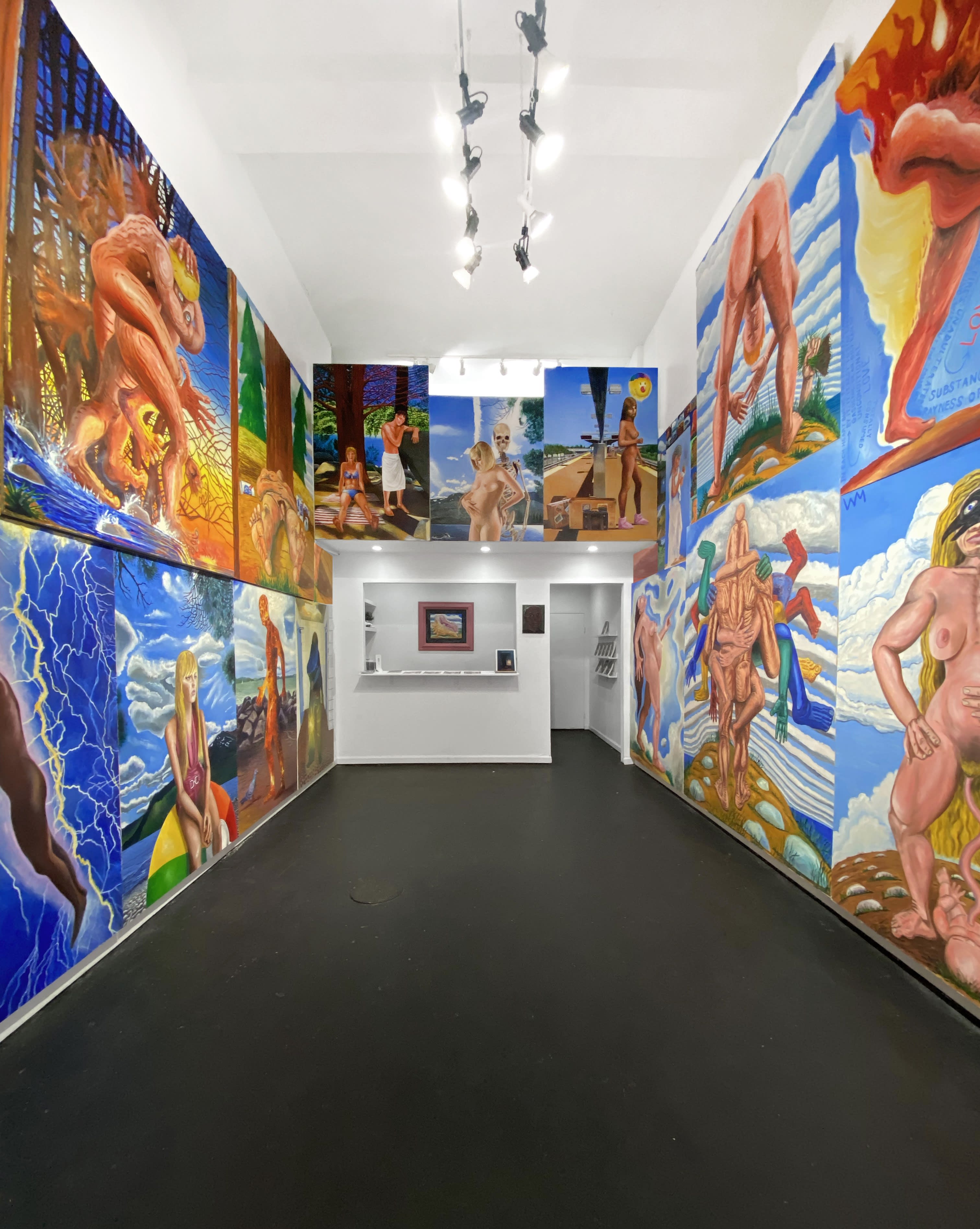 Artist Statment on the exhibition:
"Wouldn't it be wonderful if everyone could feel what everyone else felt?
The true essence of what it means to be alive, singularly, in a collective kind of way.
Transporting what you are, who you are, and most profoundly, what that seems to mean. Because in reality you are as far away from yourself as everyone else is, a stranger who is constantly translatin every new action into what you are becoming at this point in time.
Being an artist, starts with a longing to convey feelings that you're feeling. In order to connect to others, by offering your perspective whether it's good or bad helps understand what they're feeling.
The abstract quality of life leads an artis to want to clarify this obscurity, to gain the attention of others in an attempt to say "I don't know how you feel, you don't know how I feel, but the journey that we are sharing although vafue and uncommunicable is all we have."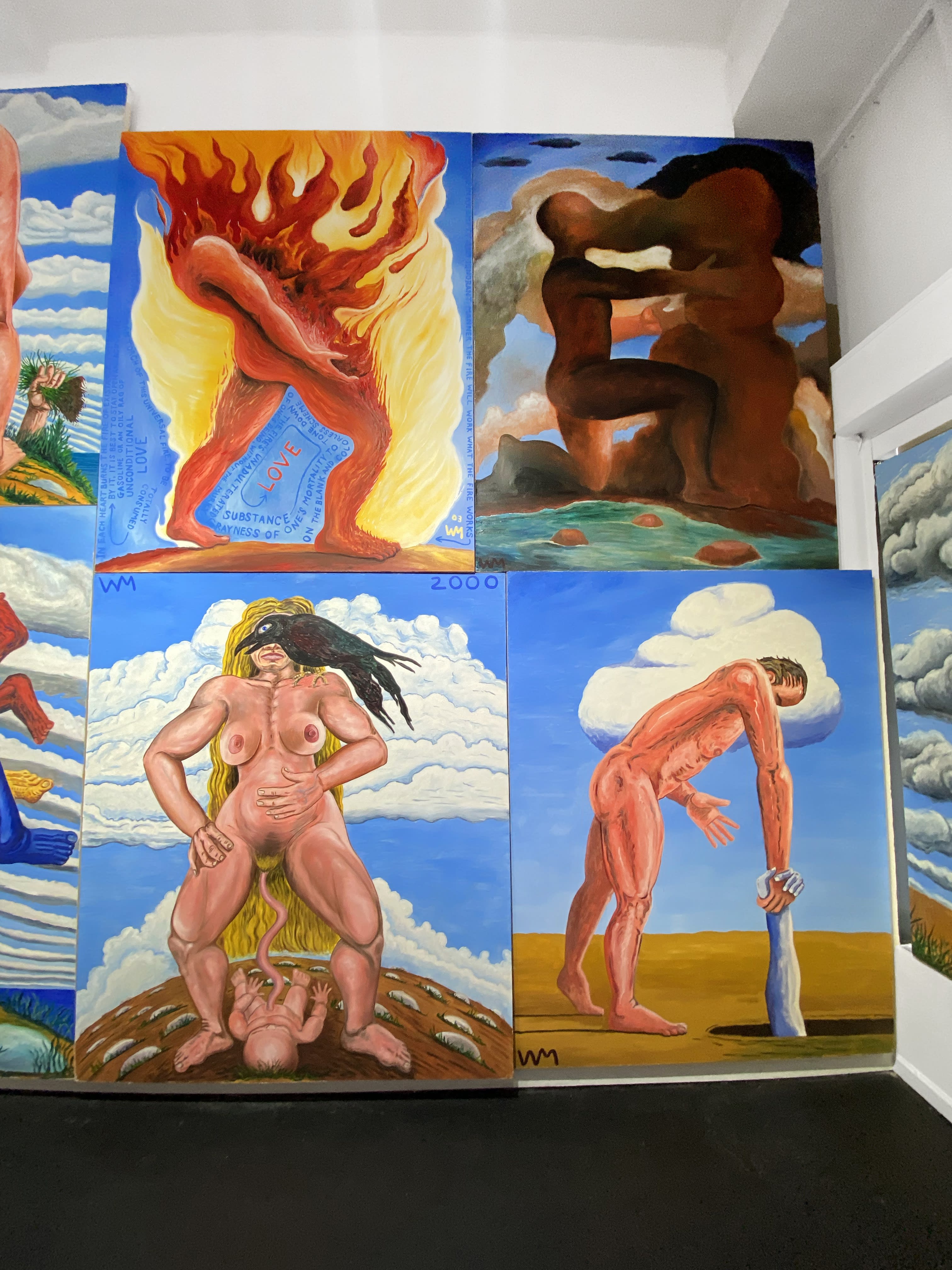 For any inquiries on available works, please email us at info@goodmothergallery.com