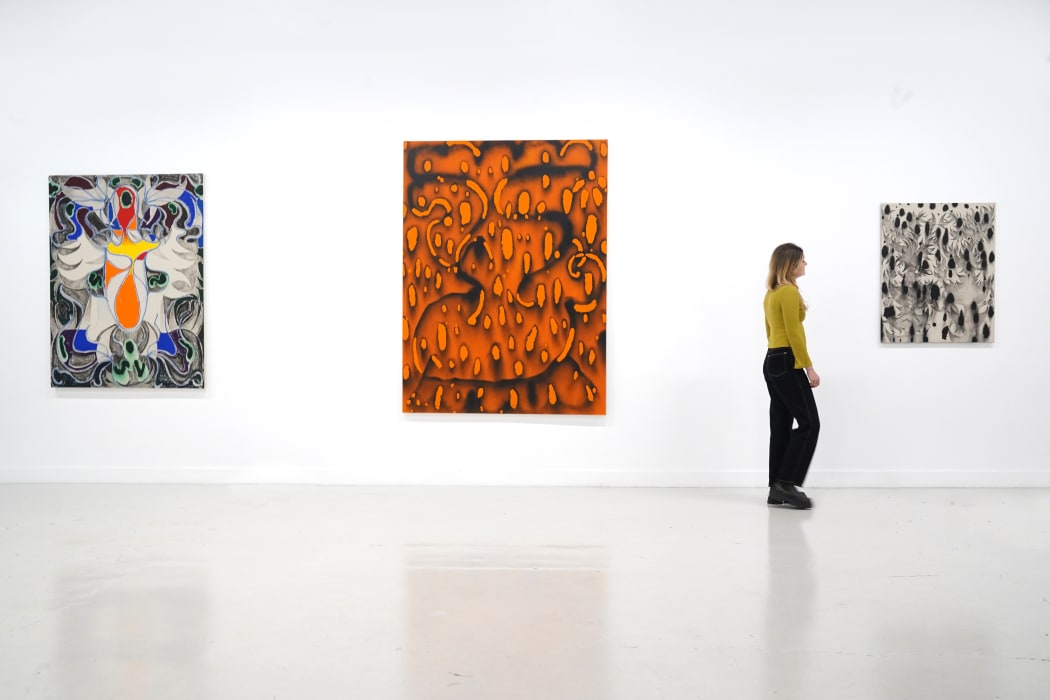 Good Mother Gallery is pleased to present 'Zoom' a solo exhibition by Swedish artist David von Bahr. This is Von Bahr's inaugural U.S. exhibition and features 10 new abstract works.
Von Bahr's work is bold, intuitive, and full of movement. His physical and confrontational style has a metered sense of boundary and restraint to make work that lets go just enough, riding the line between being in control and being uninhibited. Each work is carefully crafted in the artists studio in southern Stockholm, inspired by hyper magnified interpretations of everyday objects and figurations. Occasionally taking a quasi-abstracted butterfly, flower or face and creating a world within each painting. To that end, Von Bahr's works are mostly large in scale to encourage more direct engagement with the painting. Giving himself the ability to move around during the creating process, imbuing them with a human-like quality for the viewer.
'Zoom' will be on view through March 23rd at our Los Angeles location during regular gallery hours.
For more information or to receive a digital catalog of available works, please email info@goodmothergallery.com